About Taco Works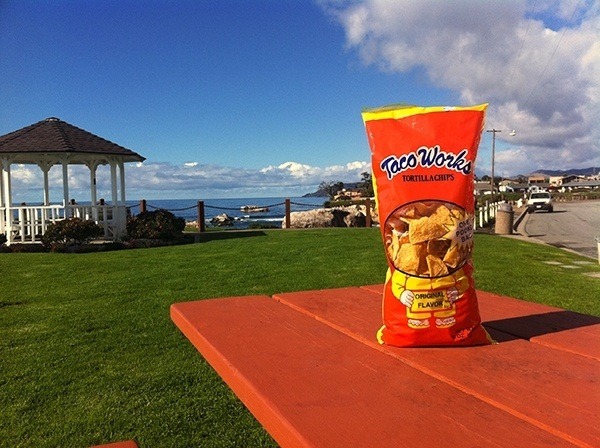 What started as a Mexican food restaurant in 1976 is now Taco Works Tortilla Chip Company, a wholesale tortilla chip manufacturer in San Luis Obispo, California.
Ty Bayly began making tortilla chips in his Taco Works restaurant, using his customers' assistance to fine-tune the recipe. When he hit on one that everyone liked, the Taco Works Original Tortilla Chips were born.
Demand for the chips soon exceeded the production capacity of his restaurant, so manufacturing was moved off-site to his first tortilla chip factory.
In 1988, more flavors and styles were added to the product line:

Taco Works Salsa Tortilla Chips... the same chip as the original, with a salsa seasoning
Taco Works Hot Nacho Tortilla Chips... the same chip as the original, with a hot nacho seasoning
Montana De Oro Tortilla Chips... a white corn tortilla chip with salt
Our chips are widely available throughout San Luis Obispo County, and on a more spotty basis in other areas of California.
We appreciate your support of our business and welcome your comments and suggestions.